104C Latham Street
Napier
Our new building is available for hire. Please contact Steve Driver, details on the door.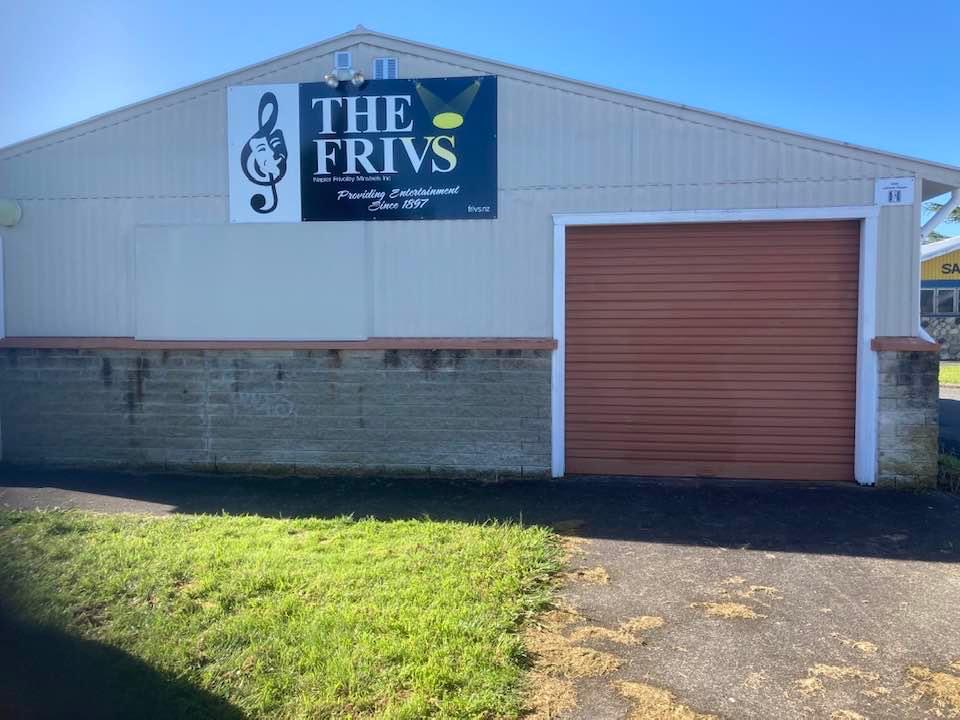 On January 21st 2023 the Frivs moved into our very own place. Steve Driver (our President) heard that the Pigeon Club was moving and sprung into action. He put in an application to the Council to lease the building and after a few months of waiting we managed to secure the premises.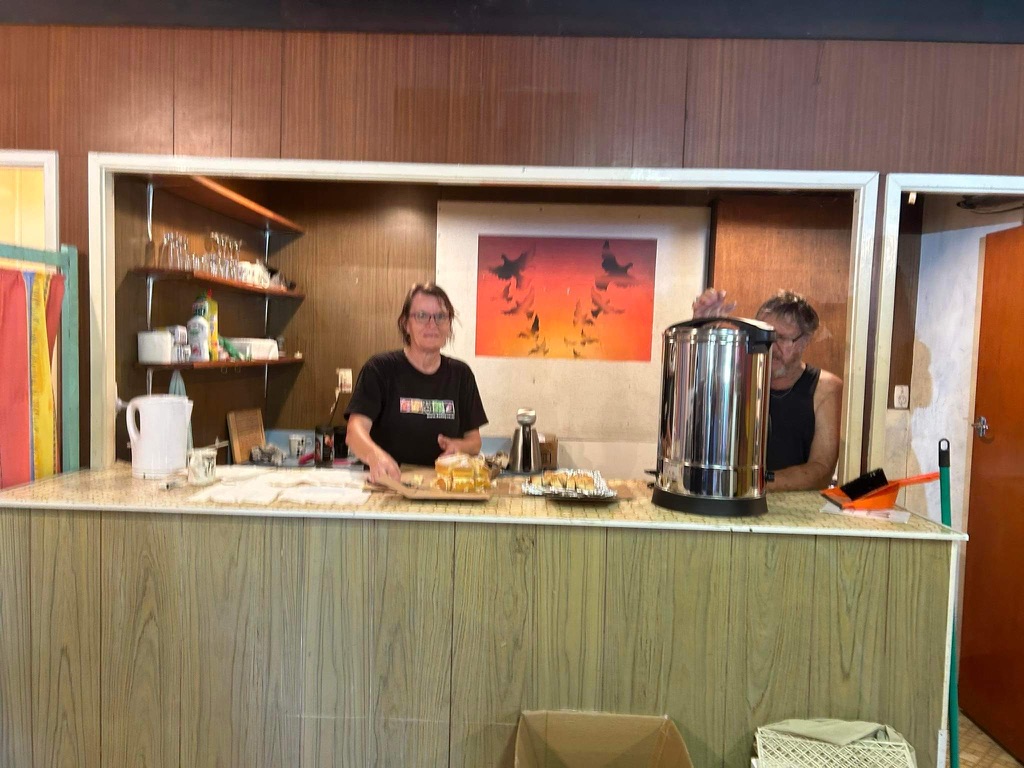 With a group of willing helpers, a couple of trailers, Utes and cars we moved our possessions from the BNZ building in town to our new little piece of paradise.
We still have a lot of work to do but we set up a stage area that we used for Twist and Shout practice. It is being hired by two groups on a permanent bases and it has also been hired out for a birthday party. The Frivs committee couldn't be prouder. Well done Steve.